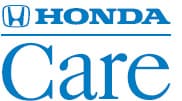 Frequently Asked Questions...
This page gives you fast and easy answers to customer questions and concerns about the Honda Care Maintenance plan.
Q: What is Honda Care Maintenance?
A: Honda Care Maintenance enables you to prepay for factory-recommended services. Offered exclusively to Honda customers, this plan is designed to help you keep your Honda in top condition while protecting you from inflation should labor and parts costs rise. Honda Care Maintenance comes in a variety of terms so you can pick the coverage that's right for you.
Q: How does the plan work?
A: Honda Care Maintenance coverage correlates to your vehicle's Maintenance Minder Indicator. When the indicator comes on, the recommended services are covered, regardless of whether you drive 6,000 or 60,000 miles a year.
Q: I'm leasing a Honda. Can I still purchased a Honda Care Maintenance plan?
A: Yes. You can add Honda Care Maintenance to any new vehicle that has less then 12 months/12,000 miles, whether you lease, finance, or pay cash.
Q: Do I have to go to my original dealer for service?
A: No, any participating Honda dealer can perform the recommended services on your vehicle. This helps to ensure that your vehicle will be serviced by factory-trained technicians who know your vehicle's technology.
Q: What if I can't afford Honda Care Maintenance?
A: You can finance Honda Care Maintenance with an affordable, interest-free payment plan. Your monthly payments can be automatically deducted from the checking account or credit car of your choice, which you can earn points if you belong to a rewards program.
Q: Is Honda Care Maintenance different from the manufacturer's warranty that comes with my vehicle?
A: Yes. Honda Care Maintenance provides a completely different coverage; maintenance items are not covered under your manufacturer's warranty.
Q: Can I buy a Honda Care Maintenance plan with a Honda Care Vehicle Service Contract (VSC) (Extended Warranty)?
A: Yes. In fact when you combine a Honda Care Maintenance plan with a VSC, you can have peace of mind knowing you are covered for both recommended services, and unexpected and costly repair bills.
Q: What if my vehicle needs repairs not indicated by the Maintenance Minder Indicator? Will Honda Care Maintenance cover those as well?
A: Honda Care Maintenance only covers the factory-recommended services, specified by your owner's manual when the Maintenance Minder Indicator comes on.
Q: What happens when I sell my car?
A: Honda Care coverage is transferable, which can add to the resale value of your car if you decide to sell it.